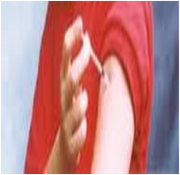 Rosemary was the Receiver of Memory that failed and brought some memories back to the community.
History
She is the Giver's daughter and became the Receiver after him. But because of all the pain and loss of the sorrowful memories, she applied for release, therefore commiting suicide.
Movie Portrayal
In the movie adaptation of "The Giver", Rosemary is portrayed by Taylor Swift.